CUSTOMER SERVICE
Free support with your order
TEL +43 2682 622 20 66
Monday - Friday: 8.00am - 4.00pm (CET)
Closed on legal holidays
Team Santé Salvator Pharmacy
Mag.pharm.

Magdalena

Müntz KG
Hauptstrasse 4-6
7000 Eisenstadt, Austria
E-mail: info@remedia.at
BANK ACCOUNT:
Bank: Oberbank AG
IBAN: AT62 1500 0041 6116 3680
BIC: OBKLAT2LXXX
Paypal: payments@remedia.at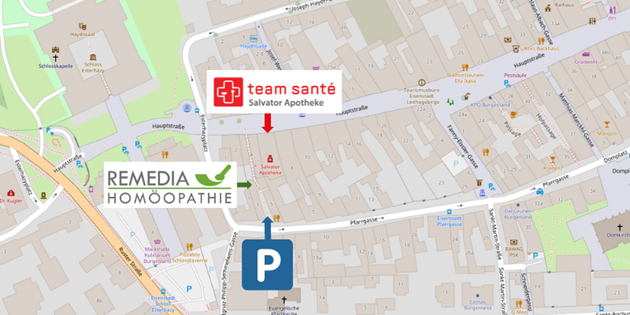 Send E-Mail
We manufacture homeopathic remedies. If you have any questions regarding remedies, directions or dosage, please ask your doctor or therapist. 

Please feel free to contact us with any other questions or if you want to provide feedback to our service.